This International Women's Day, we're shining a spotlight on one of our long-serving female superstars, Francesca Sabatini, who started with Centurion in 1999 and this February marked her 20th year with the business.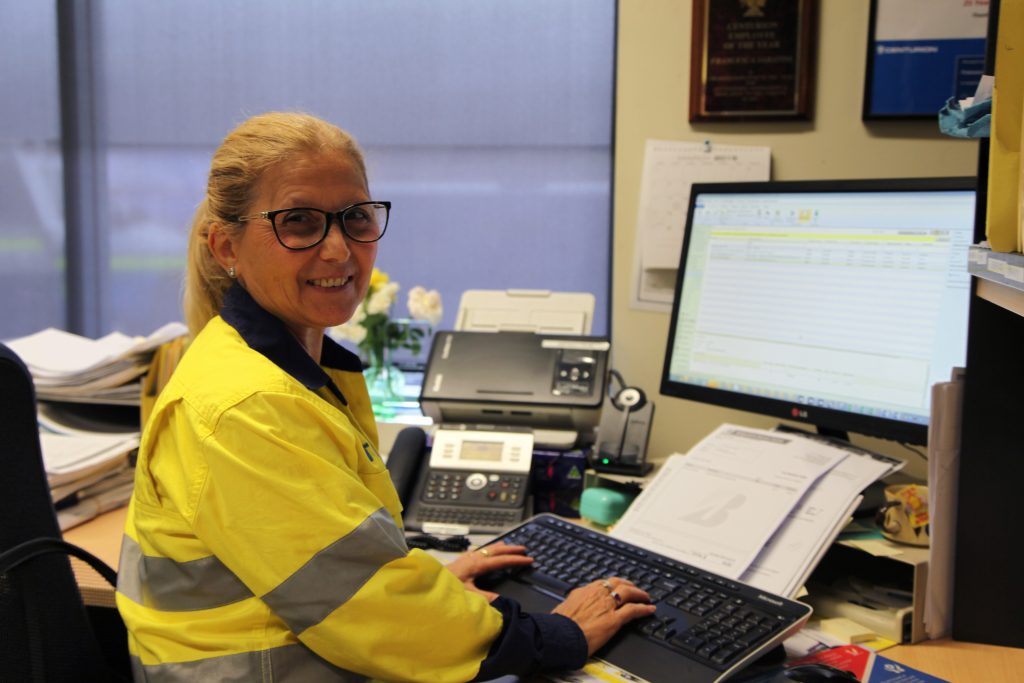 Francesca recalled one of her first challenges in 2000 when she was appointed as Plant and Workshop Administrator after spending the previous nine years in the accounting team.
"It was a big task … but with hard work and persistence the results were achieved. Thank goodness for new technology as well!"
"I work very closely with a great team and find it very rewarding," she said.
During her time at Centurion Francesca has become paramount in the successful day-to-day running of the workshop.
On International Women's Day we celebrate the many contributions Francesca, and women throughout our business, have made to our success. We're proud to have employees that embody our RIPPA values – respect, integrity, passion, persistence and accountability.
As Francesca says, "We must continue to innovate, continue to learn, to deliver our promises and never ever give up."
Congratulations on 20 years of continuous service!
Also as part of International Women's Day, Centurion staff donated much needed items to help a local women's refuge provide support, information, advocacy, and accommodation for women and children who are living with or are affected by domestic and family violence.
We were very impressed by the amount of high quality items donated and two trips were needed to get it all to the refuge!
Refuge Support Worker Sandy said:
"On behalf of our clients and staff thank you so much for your kind donation organised for International Women's Day. The ladies had fun going through the clothes, bags and shoes, and the kitchen goods and linen were shared amongst the ladies who will be moving into their own homes in the near future. Please thank all those who were involved in this wonderful donation."