Centurion acknowledges the Traditional Owners of country throughout Australia and recognises their continuing connection to land, waters and culture.
We pay our respects to their Elders past, present and emerging.
Centurion is committed to equal opportunity and diversity.  We are committed to creating a work environment in which Indigenous peoples' cultures, beliefs and values are acknowledged and respected.
Centurion has made a commitment to Indigenous Affairs on several levels which include:
Community
Centurion objective in building and developing meaningful relationships 
Reach out and establish community relationships
Establish & maintain close working relationships with several;

Government programs
Job agencies
VTEC Programs
Secondary Schools
Community Organisations
Opportunities
Centurion are always looking for new ways to provide opportunities for new people to enter the transport and logistics industry.  We pursue a number of initiatives including: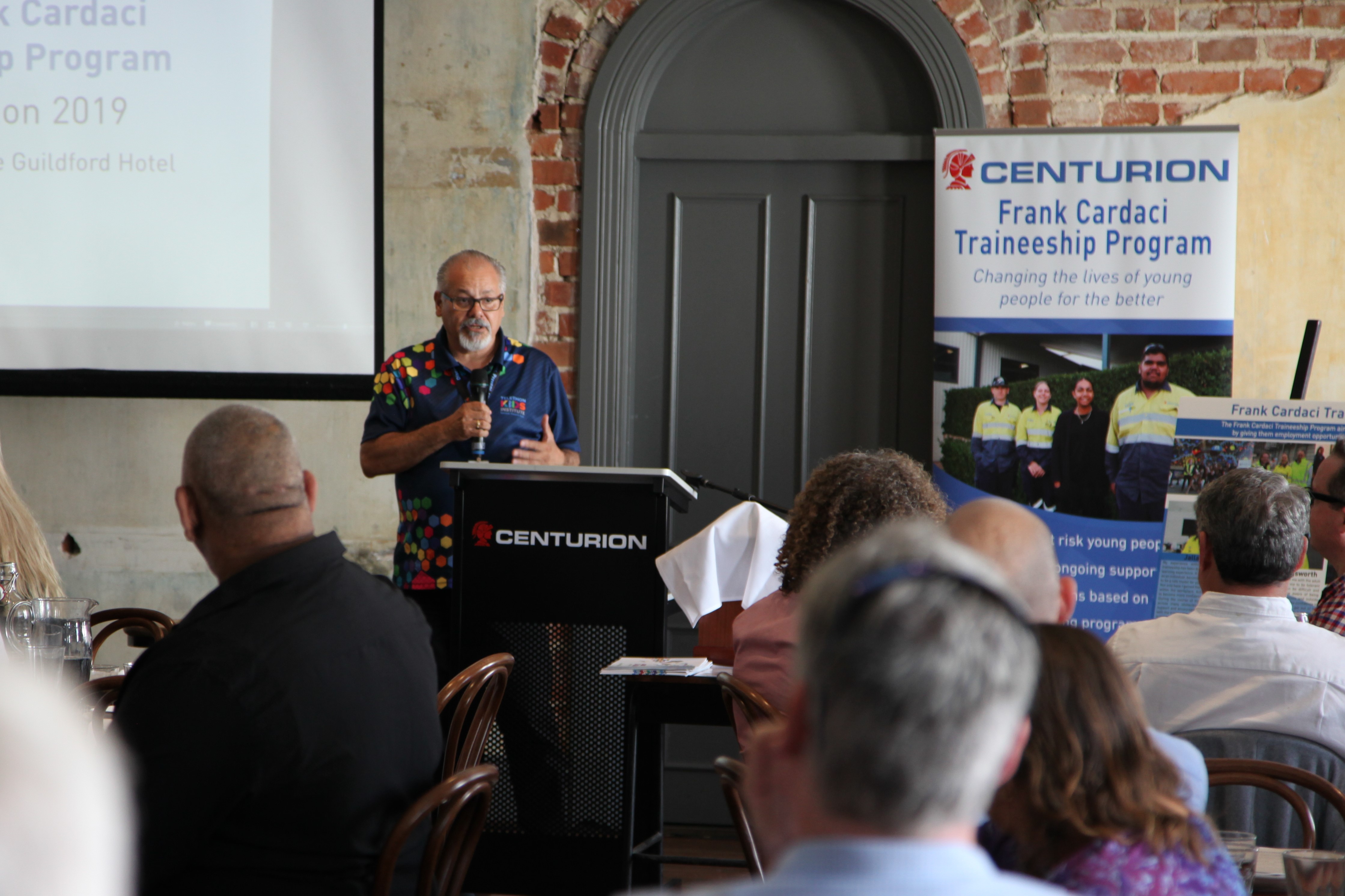 Our focus is on being the leader in our industry, ensuring our expertise is
developed and do this by offering ongoing Training to develop skills, identify gaps and share our knowledge across the company.
Our partnerships with Registered Training Organisations (RTO) provide Centurion employees with the nationally recognised qualifications.
Entry level Opportunities
Skilled Workers
Semi-skilled Workers
Non-skilled Workers
Indigenous Supplier Development and Subcontracting
Centurion are currently are a member of Supply nation and though this relationship Centurion engage with Aboriginal businesses and Local Traditional owner groups.
Centurion aim to encourage Supply Nation certified and registered Aboriginal businesses to tender for contract and develop entrepreneurship with business opportunities for the Aboriginal community.
Respect
Establish links with local community and traditional owners.
Improve understanding of Aboriginal Lore & Customs.
Acknowledging and recognising Indigenous culture at key business events.
Providing cross cultural awareness training for all staff including Indigenous, Non-Indigenous & Business Culture.
Mentoring Programs for FCTP participants and Corporate Mentoring to develop career Pathways