Centurion has increased its presence in the bulk fuels haulage market following a significant contract award with Viva Energy and the acquisition of part of Fuel Trans Australia's business.
The acquisition and contract award will take Centurion's road delivery volumes to more than 1.2 billion litres annually positioning it as a significant player in the bulk fuels haulage market place.
Centurion's Chief Executive Justin Cardaci said the activity was consistent with its long-term businesses strategy to increase market share and it provided Centurion with a unique opportunity for future growth.
"We are a well-established and trusted Western Australian company that has been successfully involved in the bulk fuels haulage market for a significant period of time and this is a natural area for us to expand our business," he said.
Centurion, which already operates under contract with Viva Energy in the North West, has been awarded a multi-year contract extending their work throughout the Goldfields region giving the business a strong foothold in the area.
Under the contract, which begins later this year, Centurion will deliver a significant volume of fuels and bulk lubricants from Viva Energy's Kalgoorlie base including to sites as far as Meekatharra and Esperance.
New fuel trailers required for servicing the contract will be manufactured in Australia underlining Centurion's commitment to local content.
Centurion has also acquired part of Fuel Trans Australia's business including the short and line haul contracts operating from Perth and Kalgoorlie.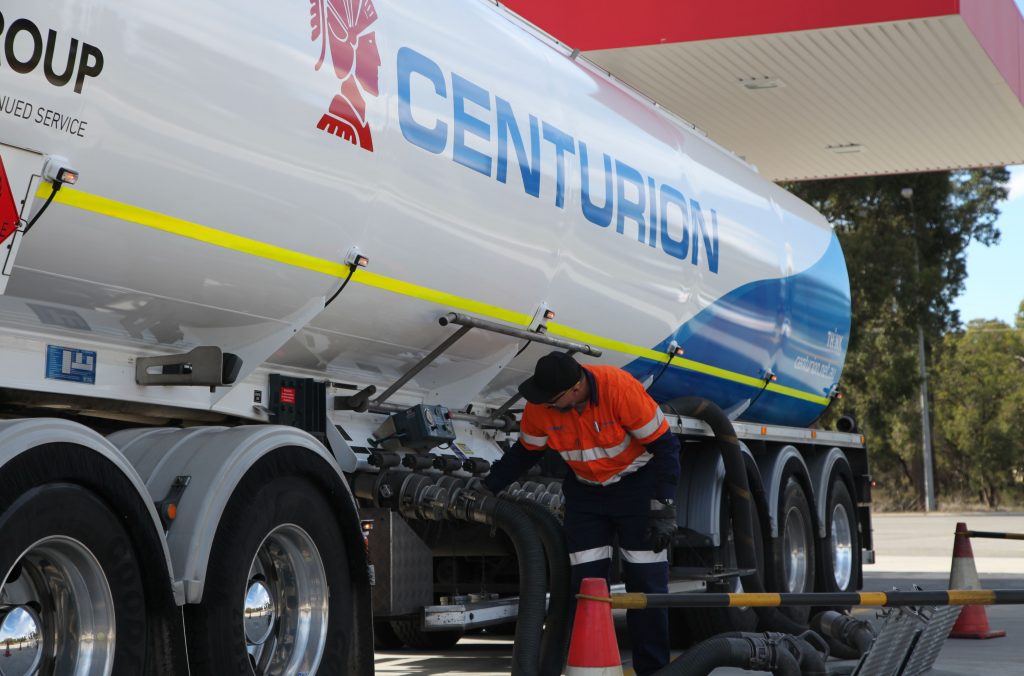 The acquisition includes in excess 50 vehicle assets and will see Centurion take over a number of metropolitan and regional bulk fuel haulage contracts from Fuel Trans.
"Centurion is a financially strong and stable business that understands the industry and offers safe and reliable supply chain solutions to our customers," Mr Cardaci said.
"The acquisition of part of the Fuel Trans Australia business provides us the opportunity to grow our business in key regions nationally on the back of these new services, while the contract with Viva Energy requires us to establish a major fuels depot out of our Kalgoorlie branch."
Centurion has operated in the Kalgoorlie region since the 1990s and Mr Cardaci said the new contract would further underpin continued and ongoing support for the local community.
"This is an exciting opportunity for the business following on from our successful expansion to the east coast early last year and we look forward to continuing to provide flexible and reliable solutions for all our customers," Mr Cardaci concluded.