Centurion recently celebrated the graduation of four trainees from the Frank Cardaci Traineeship Program.
In May 2015, Centurion launched the Frank Cardaci Traineeship program (FCTP). The program is named in honour of the late Frank Cardaci, founder of Centurion, in line with his belief that everyone should be given a chance. The goal of the program is to provide disadvantaged and marginalised young people with life changing employment opportunities in the transport and logistics industry.
Trainees work full-time, have dedicated mentors within the business, and are given the opportunity to complete a certificate qualification based on the area they are working in.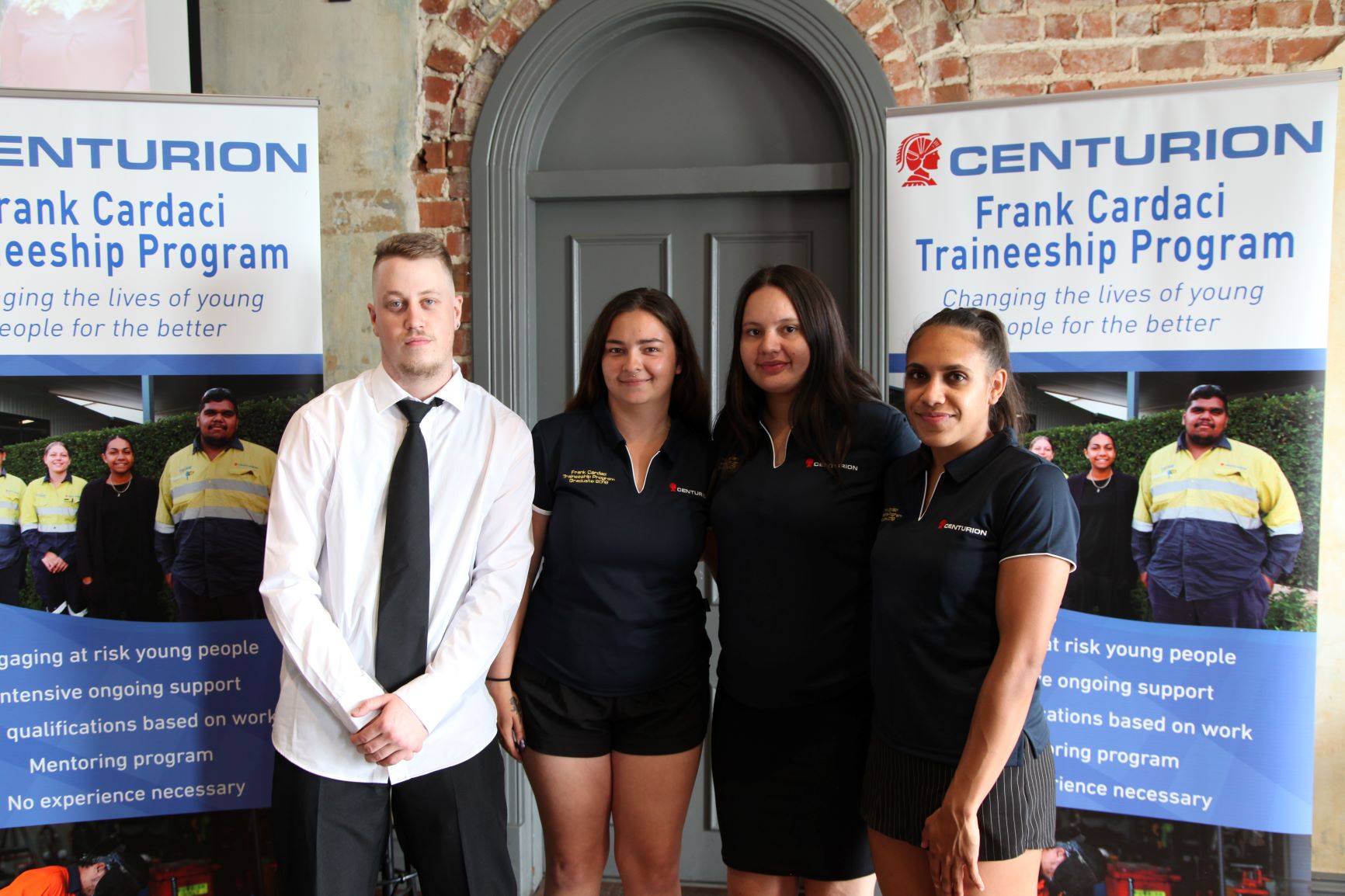 Four new trainees recently completed their certificate qualifications, culminating in a graduation ceremony which was held for them in early December at the Guildford Hotel. Joselin Hollingsworth, Jalla Alley, Kaelee Hamlett and Jake Harris received their certificates in front of their families, mentors, colleagues and special guests. It was an opportunity for everyone to celebrate their achievements, and show their support as the graduates continue on to the next stages of their careers.
Attendees enjoyed a delicious lunch, accompanied by a program including a Welcome to Country from Dennis Simmons and speeches from Centurion CEO Justin Cardaci, as well as guest speaker Glenn Pearson from the Telethon kids Institute. Other Special guests included CFC Group Chariman Philip Cardaci, Senator Glenn Sterle and Stephen Price MLA.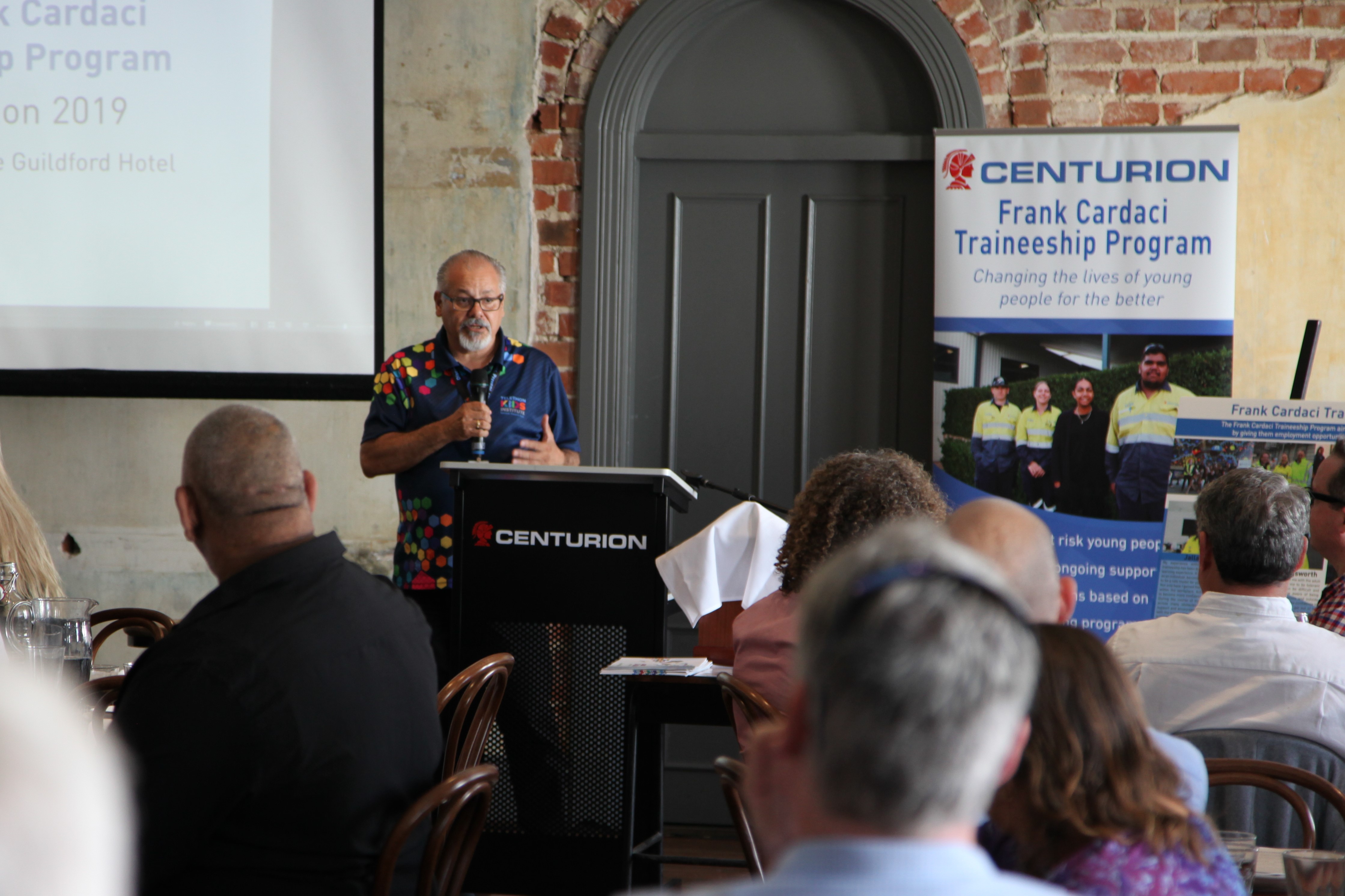 The 2019 Frank Cardaci Trainee Of The Year award was awarded to Jake Harris for the exceptional work ethic he displayed during the duration of his traineeship. Jake was commended by his supervisors and colleagues for his unwavering commitment, hard work and positive attitude. Congratulations Jake!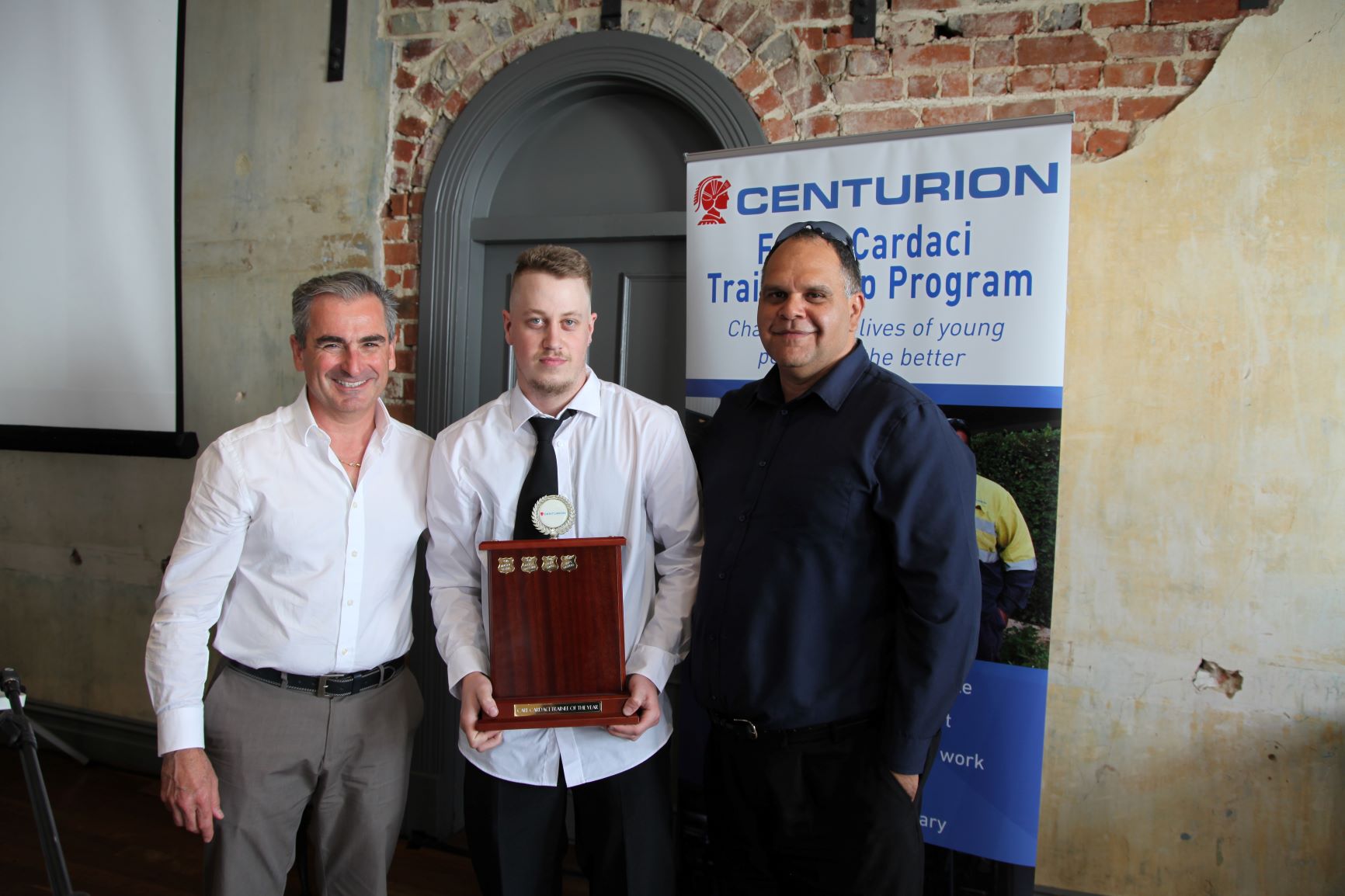 Thank you to all of our special guests for attending and of course, a big congratulations to all of our 2019 FCTP graduates. We look forward to seeing all that you will accomplish.