As part of our Road Safety Campaign to further educate road users on how to safely interact with road trains, our star driver Marty Baldwin presented at this year's annual Parks and Wildlife Service Community Involvement conference.
The volunteer Campground Host program has been going for almost 30 years in WA and volunteers can be found at a number of Department of Biodiversity, Conservation and Attractions (DBCA) managed national parks across WA. Volunteer Hosts are on-site to meet and greet visitors at the end of a long drive, and to assist them with find their site, as well as a number of park maintenance tasks.
Hosts bring their own caravans and usually stay on site for a month or longer. Many of the Campground Hosts are recent retirees, having just bought their caravan or campervan and heading north for the winter.
They are well placed to distribute and communicate information regarding Centurion's campaign to other road used and grey nomads travelling through the commodity rich regions of Australia.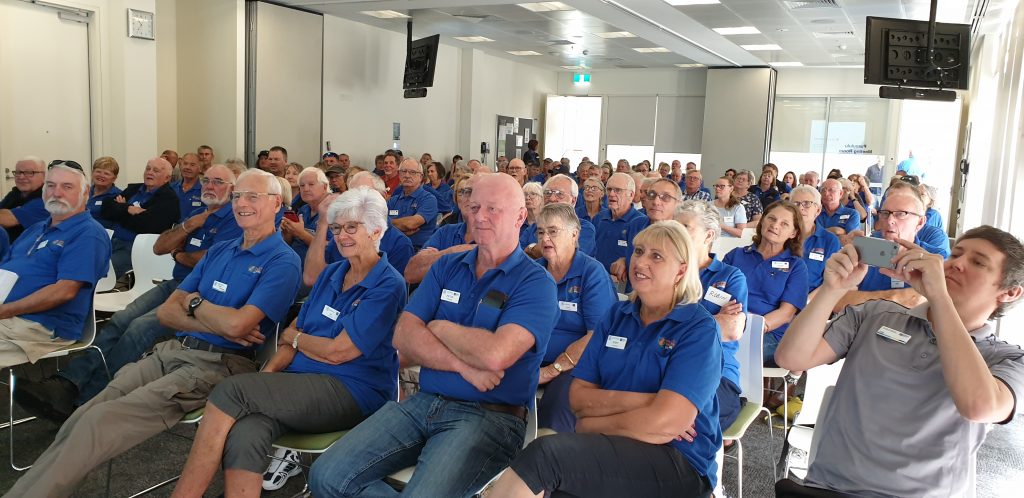 Centurion Driver Marty, who was also the star of our campaign earlier in the year, shared our road safety tips and added in examples from his own experiences driving road trains for the last 30 years. The attendees had plenty of questions for him ranging from the best way to go about an overtaking maneuver to which radio channels to use (it's UHF Channel 40) and sharing their own stories from their travels. There were plenty of lively discussions too! The key message and point that came up repeatedly from other experienced drivers in the room, no matter what you're driving or where you're going, is that communication is key and that truck driver's and other road users alike really appreciate the courtesy.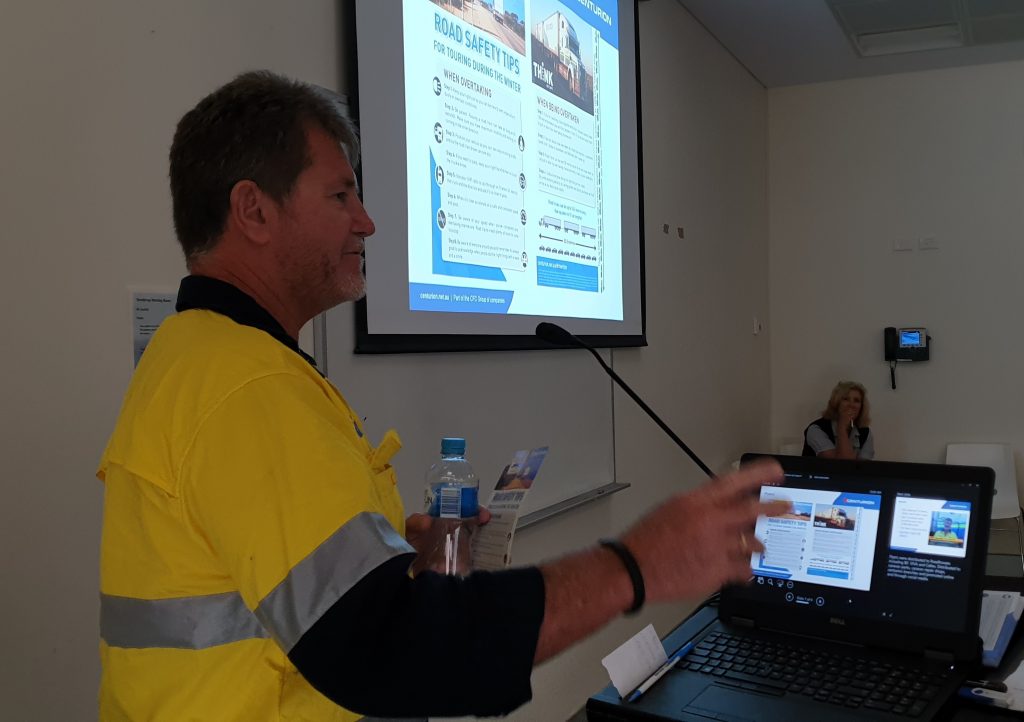 DBCA Campground Host program coordinator Lorene Bennett said it was important to share messages of safety with their volunteers.
"We want to keep our volunteers happy and safe while traveling to and from their next site, as well as while on duty, but also to pass on these key messages to park visitors. They travel thousands of kilometers from the south of WA to the north, and beyond, so hearing of potential issues and learning how to deal with them, from other major road users such as Centurion, is invaluable," she said.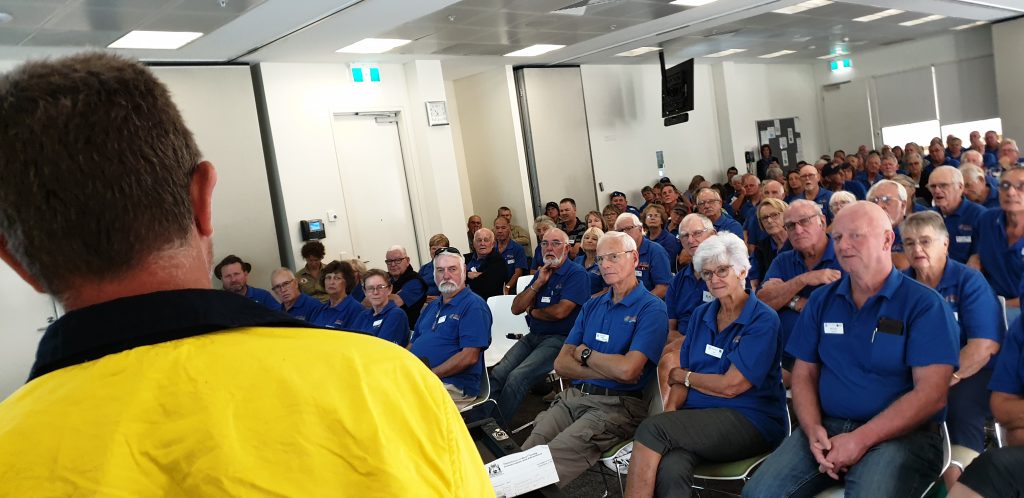 DBCA's Parks and Wildlife Service manage more than 100 national and marine parks in Western Australia as well as two of the world's greatest long distance trails; the 1000 km Bibbulmun Track for walkers, and the 1000 km Munda Biddi Trail for cyclists.
For more information on the program visit the DBCA website or Facebook page.